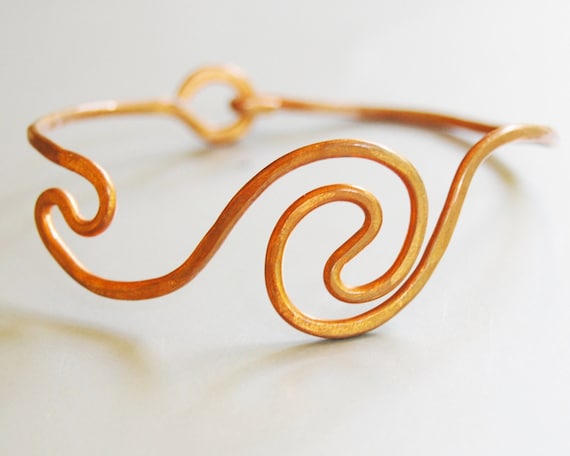 Do the wave!
Copper was known in ancient Egypt as a health promoting substance, using it to purify water and treat ailments such as skin conditions, infections of the eyes and sore throat.
Currently, it's been proven to have anti-microbial properties to prevent the spread of some bacterias. Some medical professionals even say it can alleviate the pain associated with arthritis.
Well, if it can't hurt ya, maybe it can help? And why not look fantastic while you're at it!
I found some beautiful handmade copper jewelry on Etsy by
The Salvaged Edge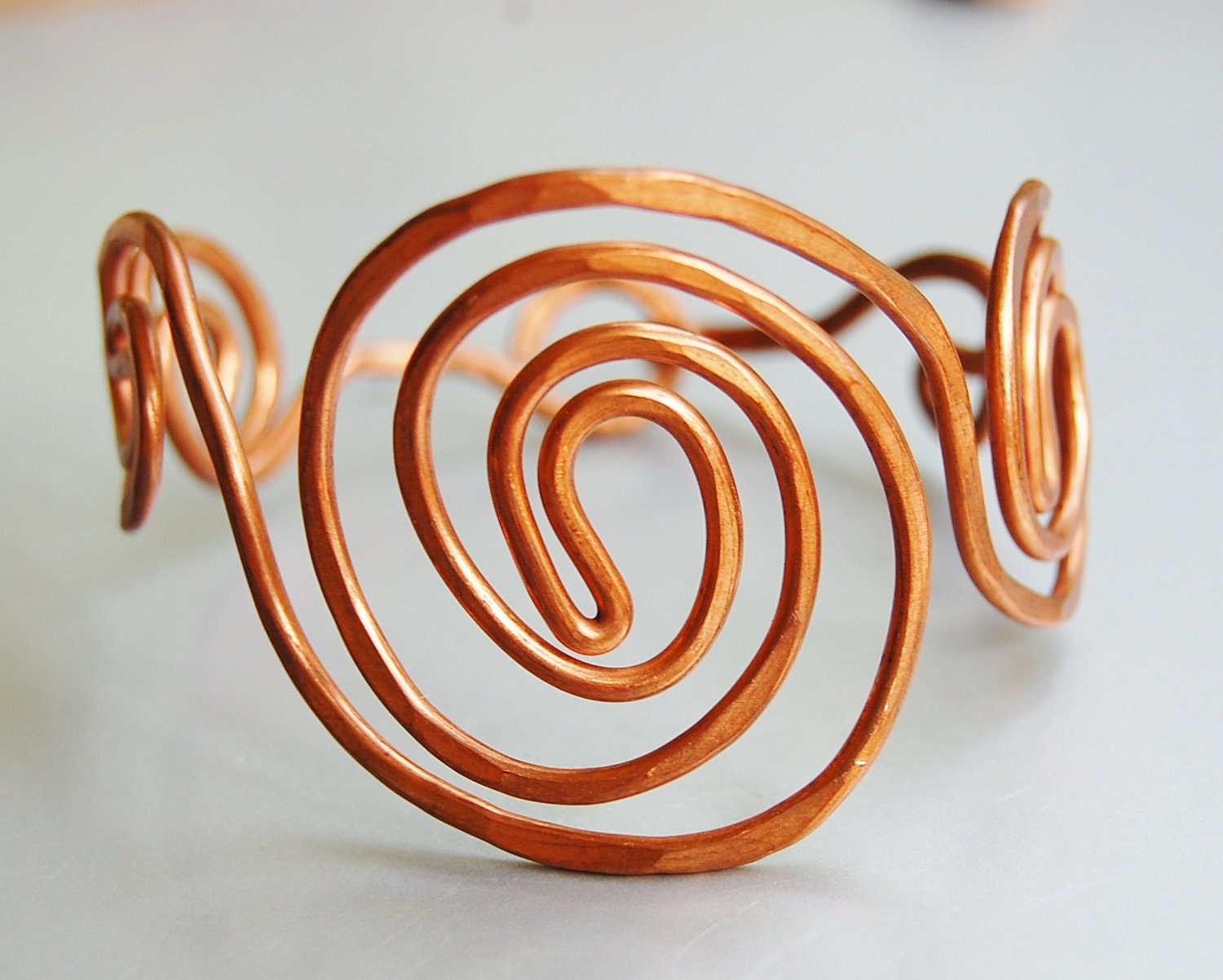 Check out more products from this designer @
Etsy
..........and
http:/www.facebook.com/MarieYoungDesigns
www.thesalvagededge.tumblr.com
Www.pinterest.com/thesalvagededge