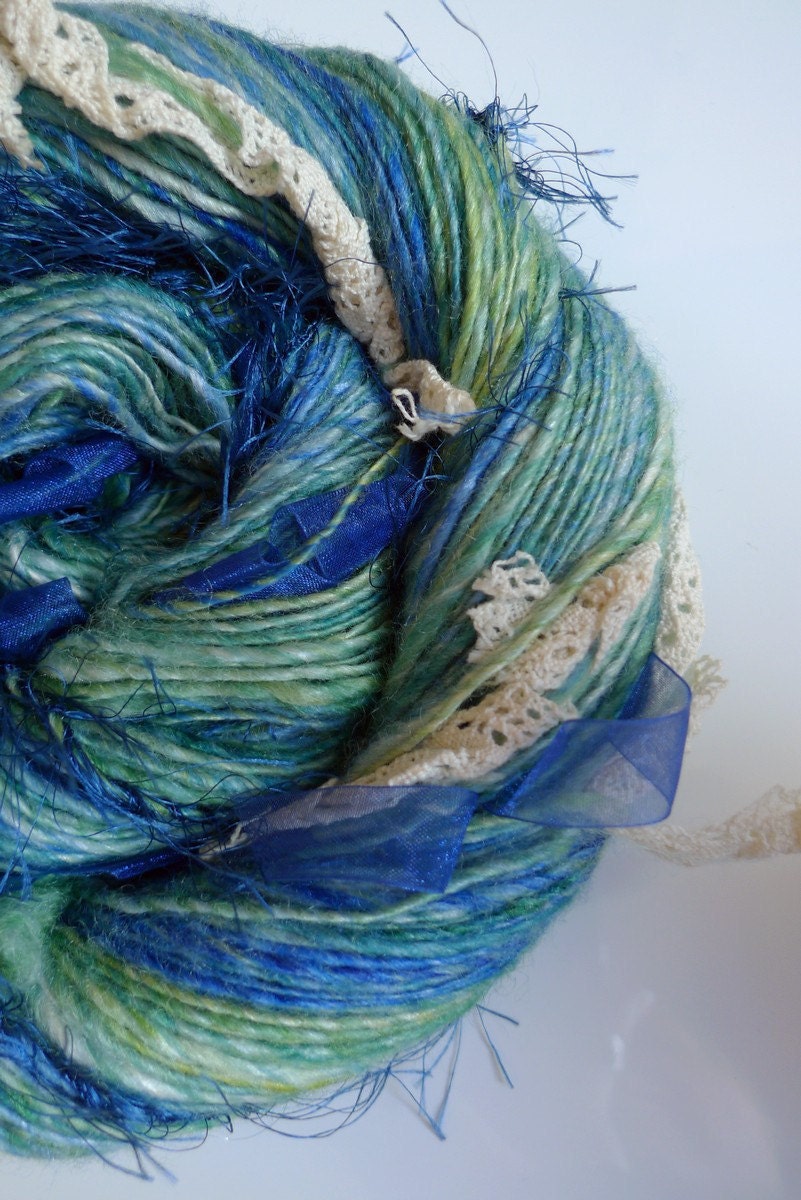 Have you ever heard of
meditative knitting
?
I hadn't either, before today!
It's something about the rhythmic movement back and forth, the focus and precision it takes to move your hands in such a way, that many actually use it as a medium for meditating.
People who
spin their own yarn
also reap the benefits of the calming, relaxing effect of meditation.
So, if you're looking for a new hobby that also has health benefits, take up a spinning class (NO not the kind at the gym) the kind with a spindle or wooden wheel, people!
While you're at it, check out the beautiful
hand spun art yarn
at
Weird and Twisted
on Etsy.
I have never seen such amazing and unique yarn for your projects, I love the
Pumpkin Art Yarn
with ribbons, pumpkin charms and beads. Gorgeous! Perfect timing for fall weaving!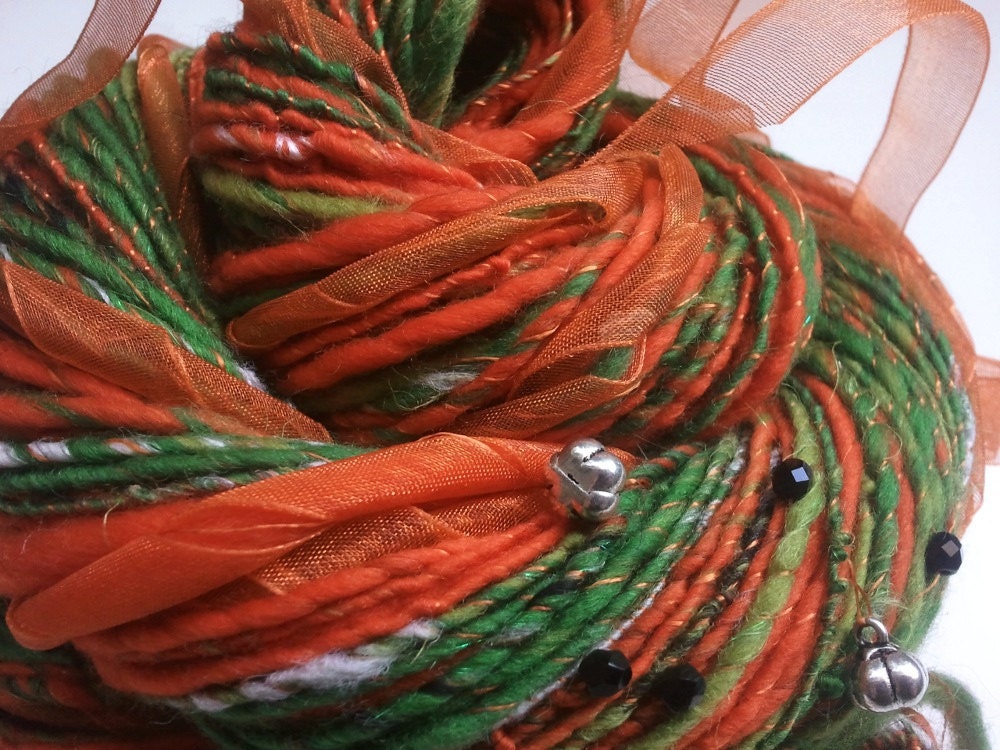 Weird and Twisted, is a
small business from GERMANY
! Specializing in fancy schmancy Art Yarn...........like THIS: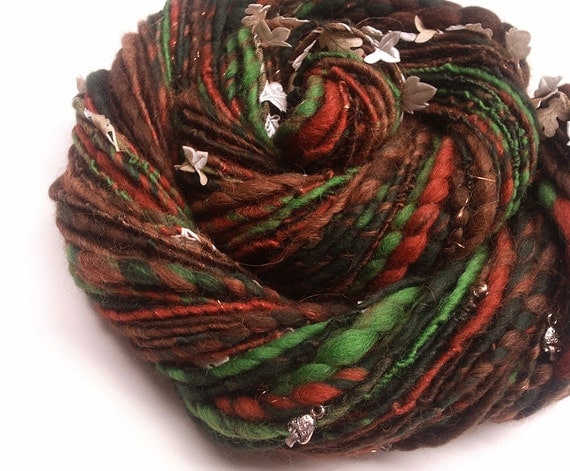 Their creations are born out of soft wool, silk and alpaca fibers with beautiful glass pearls, shiny cut glass crystals, semi precious stones and other quality supplies.
Check them out here:
* Weird and Twisted @
BLOGSPOT
* Weird and Twisted @
FACEBOOK
*Weird and Twisted @
TWITTER