WE all know the health tip that the average person should drink
8 glasses of water per day
, right?
Photo by: Suat Eman
Well,
Scientific American
says, it's not that simple! People who eat a healthy diet and diet of roughly 1,900 calories per day get most of their water needs met from their food. Check out the article
HERE
for a detailed explanation.
Either way, if you want to increase your water intake - try adding a slice of cucumber, lemon, mint or basil to your glass and you'll be more apt to drink it down!
Image: Michelle Meiklejohn / FreeDigitalPhotos.net
Sipping on
cucumber and mint wate
r reminds me of being at a spa, transports me to a
calm and relaxed state
. Which I'm sure we all could use in our daily lives at home!
On another note, I think this company has taken this water to a WHOLE OTHER LEVEL.....Meat Water? What is this madness?
Water flavors like
Chicken Teriyaki
,
Fish N Chips
,
Shrimp Salad
and
Cheeseburger
?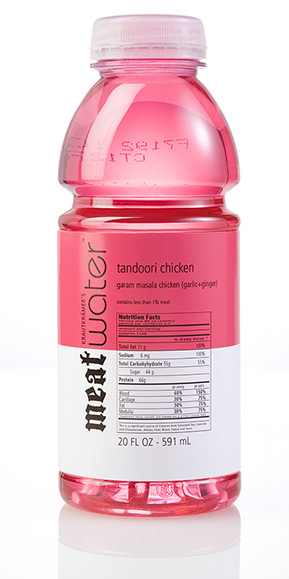 Can someone tell me if this is a joke? Seriously, anyone? MeatWater?